Holiday Volunteer Project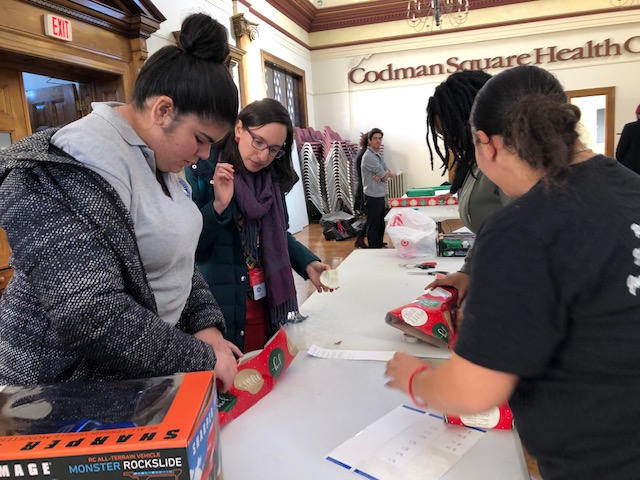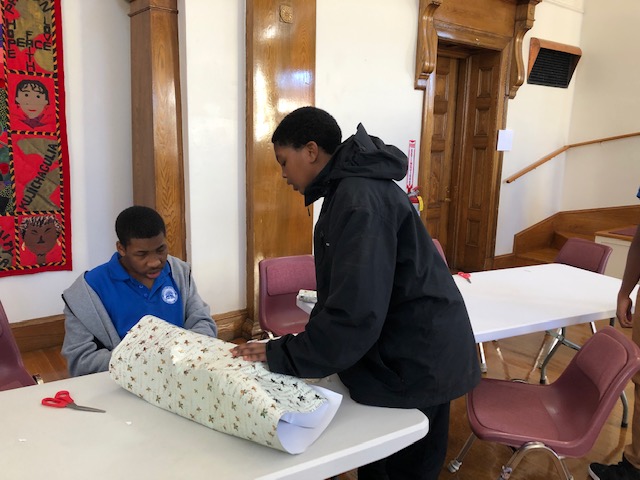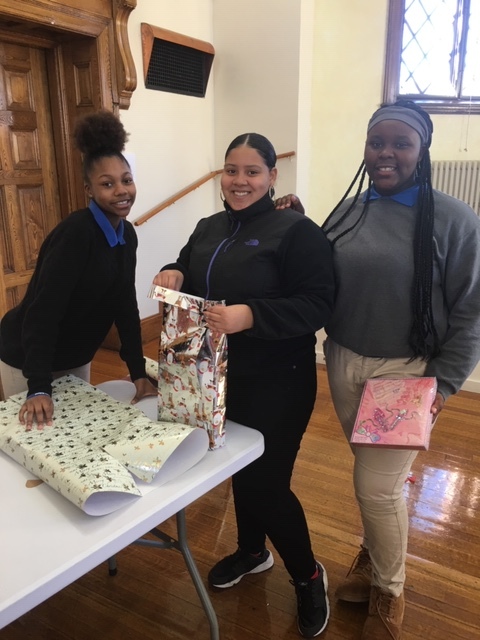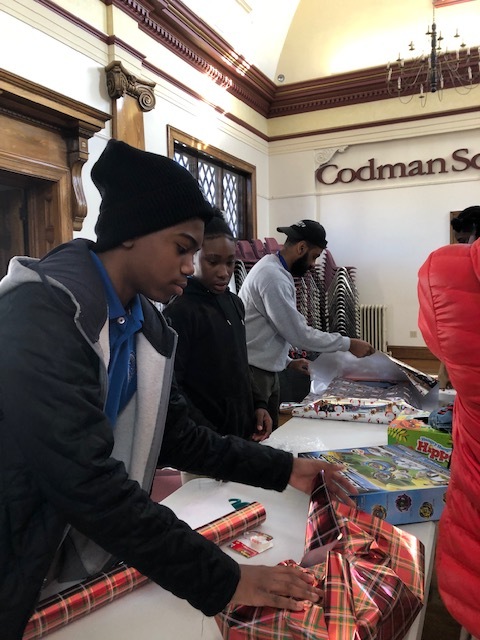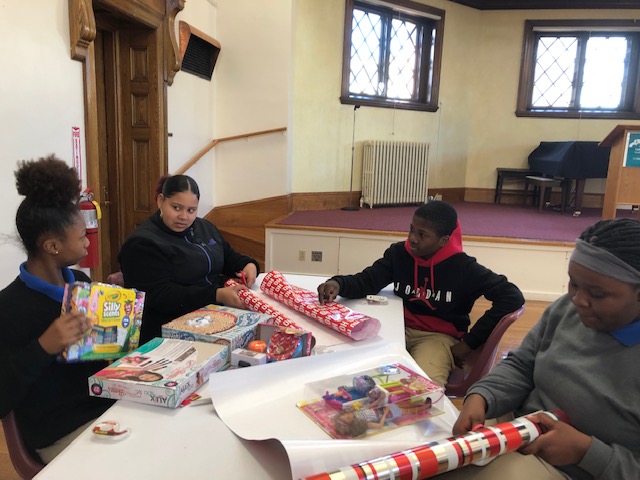 Each holiday season, the health center organizes a community event of giving and sharing gifts with the young members of the community.
Gift Giveaway is usually in December in The Great Hall (6 Norfolk Street).

Parents and families of Codman students from grade K1-5th are invited to register and receive gifts for their kids. Many thanks to Tarrance for helping out.

Students and staff can volunteer for gift wrapping and decorating on December 4th.